Home
/ ABOUT HKIIM /
Director's Message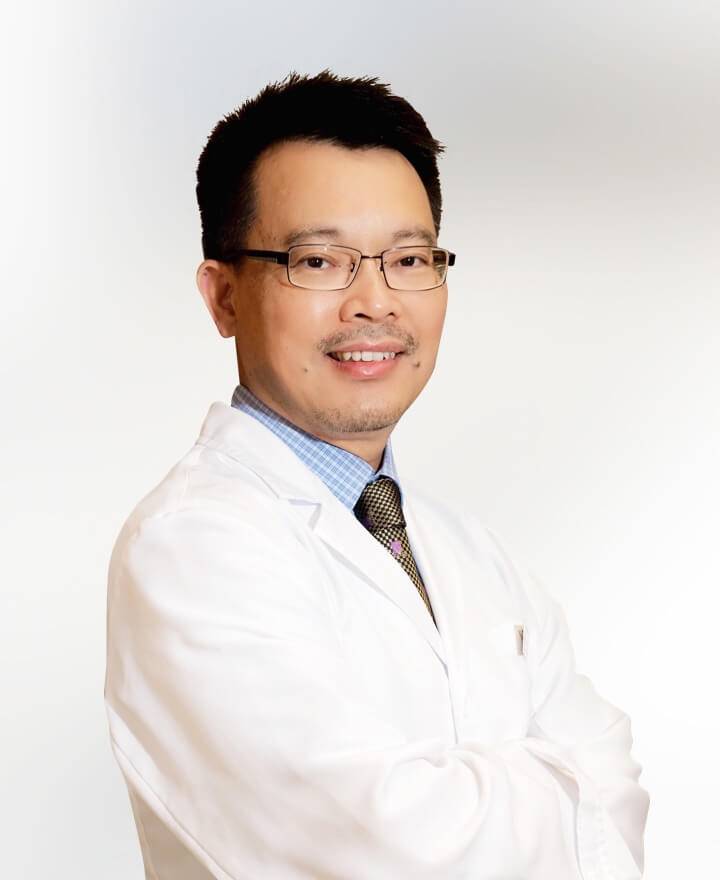 Professor Zhi-Xiu LIN
Director
Hong Kong Institute of Integrative Medicine Associate Professor, Faculty of Medicine The Chinese University of Hong Kong
The Hong Kong Institute of Integrative Medicine (HKIIM) was established under the Faculty of Medicine, The Chinese University of Hong Kong in 2014, aiming to develop a platform for research collaboration and academic exchange, as well as to help build up an integrative healthcare model between Chinese and Western medicine.
Hong Kong is a unique place where "East meets West", and its citizens can choose to receive either western medicine, Chinese medicine or integrative medicine for health maintenance and disease treatment. Besides, the city is internationally renowned for its high standard of medical education and exceptional medical research. This vibrant territory is also home to a large number of highly talented medical personnel, and its English-speaking milieu also helps attract overseas experts and scholars for academic exchanges. For the above reasons, Hong Kong is an ideal place for developing integrative medicine.
Drawing from these competitive advantages that Hong Kong can offer, HKIIM is endeavored to develop and advance an integrative healthcare model. Towards this aim, we take clinical research in integrative medicine as our core academic pursuit. Using an integrative medical approach and adopting internationally recognized clinical research methodologies, we conduct studies on a wide range of diseases, such as irritable bowel syndrome, subacute stroke, mild cognitive impairment (MCI), atopic dermatitis, male infertility, multiple sclerosis, carpal tunnel syndrome, to name but a few. High-quality clinical evidence generated from these studies could facilitate integrating Chinese medicine into the mainstream healthcare system in Hong Kong and beyond.
As a young research institute with limited resources, we actively seek external funding and donations to support our research initiatives. I am pleased that we have received generous donations from many ardent donors, including The Lanson Foundation, The Hong Kong Jockey Club Charities Trust, the CUHK InteMed Fund - Professor & Mrs. Yu Chau Leung Edwin, Mr. & Mrs. Law Kwok Hung, the late Ms. Chan Wai Ling, Dr. Barbara Kowk and others. As a result, we have successfully established three integrative medical centres and initiated the above-mentioned clinical research projects.
To raise the recognition of integrative medicine in an international milieu, we proactively collaborate with distinguished overseas institutions, such as the University of Maryland, the University of Southampton, the University of Toronto, and the University of Sydney. Through our concerted effects, we strive to develop a new integrative healthcare model for the benefits and well-being of our society.
While embarking on the journey towards our goal, we are truly grateful to those who have contributed tremendously to the work of HKIIM: Professor Joseph Sung, the then Vice-Chancellor and President of CUHK, and Professor Francis Chan, Dean of Faculty of Medicine, for their grand vision of creating the HKIIM; Professor Justin Wu, the Founding Director of HKIIM, for his leadership that has laid a solid groundwork for HKIIM to prosper. We are confident that with their continuous guidance and the staunch support of Professor Rocky Tuan, the Vice-Chancellor and President of CUHK, we are in a good position not only to contribute to an integrative medical care model in Hong Kong, but also to build a world-class hub for integrative medicine research. We are endeavoring to fulfill our vision of "Connecting medicines; inspiring health".