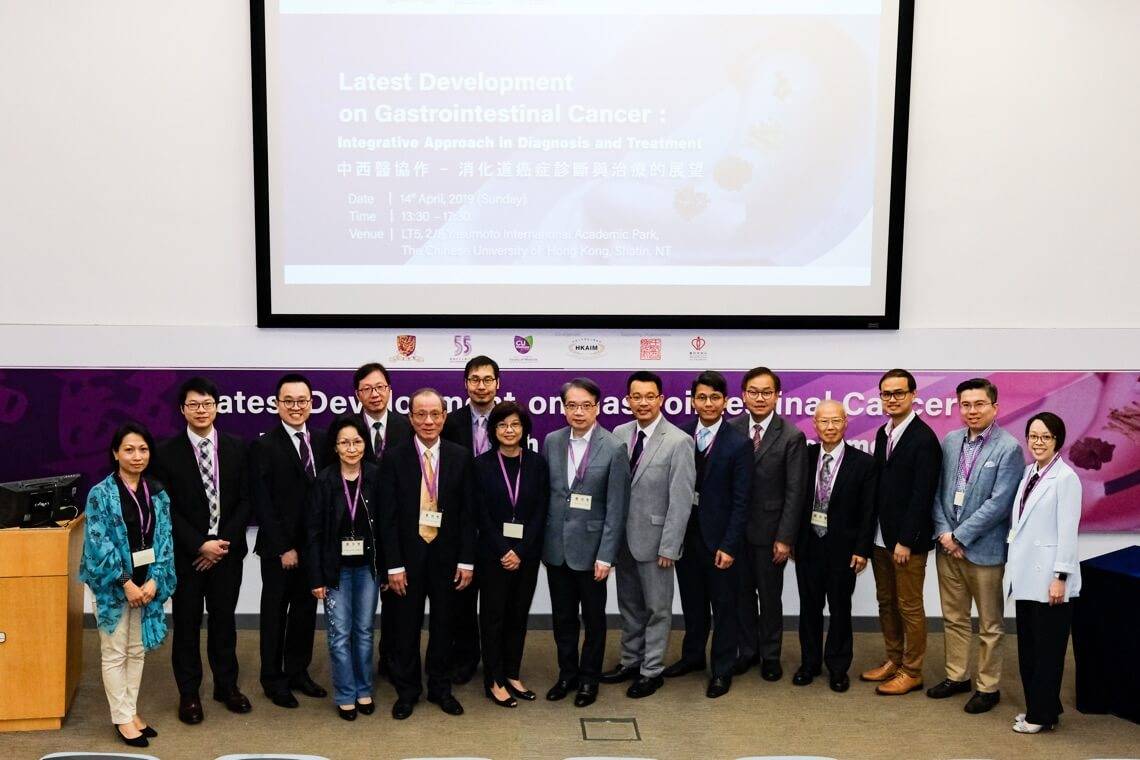 Hong Kong Institute of Integrative Medicine of the CUHK (HKIIM) and the Hong Kong Association for Integration of Chinese-Western Medicine co-organized the "Latest Development on Gastrointestinal Cancer: Integrative Approach in Diagnosis and Treatment" on 14 April 2019, by merging multi-disciplinary approaches, the latest integrative medicine development in diagnosis and treatments of GI cancer, and to empower different stakeholders for GI cancer care.
Gastrointestinal (GI) cancer ranks the first of all cancer types in Chinese population, patients of GI cancer are suffering from unaddressed medical needs and poor quality of life. Echoed with the first Chinese medicine hospital will be established in Hong Kong that announced by the Hong Kong SAR government in year 2013, the needs for integrative model of cancer care is growing amongst different stakeholders. The Hospital Authority has been pioneered for one of the pilot Integrated Chinese-Western Medicine (ICWM) inpatient services for cancer palliative care in year 2014, the expectation of incorporating Chinese medicine into the conventional health care system is increasing.
This symposium brought together local renowned Chinese and western medicine GI cancer experts for the latest development of Chinese medical treatments, laboratory evidence, endoscopy, immunotherapy and inter-professional doctor-patient relationship. Over 110 participants from healthcare professionals, researchers and industry partners were attracted. The knowledge transfer and discussion of research or education collaboration opportunities amongst different healthcare professionals were being strengthened. We hope this will create ripple for the mature integrative medicine practice in Hong Kong for cancer care and beyond.